Understanding the Differences between Mirror and Traditional Photo Booths
Author : Chris Copper | Published On : 06 May 2021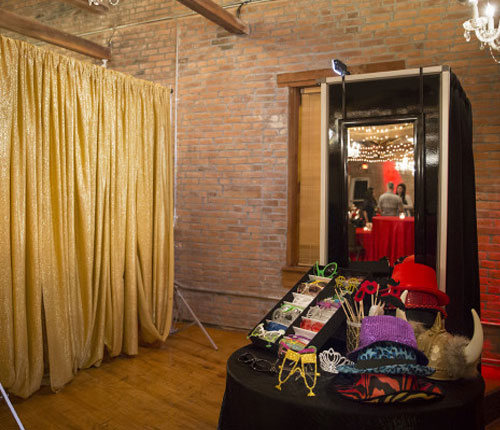 If you want to add an edge to your next event, think of something modern and exclusive. For instance, you can consider a mirror photo booth. However, some of you may still prefer adding a conventional touch to the ambience and like to introduce a traditional photo booth. Whether you will want to go for a traditional photo booth or the new age mirror photo booth, we will help you with the process by simply bringing a comparison between the two concepts.
Before we go on to discuss mirror photo booth and traditional photo booth hire in Dandenong, we have a question to ask you "what are you searching for?"
What kind of an option are you looking for?
You can't randomly say that a particular photo booth is better than the other or, in fact, the best option you will get in the market. That's why it is first essential to determine your needs. Based on your requirements, you can choose a mirror or a traditional photobooth in Melbourne.
Beyond because you want to add some photo novelty to the event and think about giving a particular type of experience to your guests, you can accordingly choose new age or traditional photobooths.
To make it simpler, we will like to break down the two concepts to know what to choose and how to choose. Have a look:
Traditional photobooths
The traditional photo booths are the first kind of booths that appeared at events. They are cosy. All these years, guests would get used to stepping into cosy photo corners, pose in front of the camera and get clicked. This "stepping inside" concept stands as a top sign of a traditional photobooth. Other than an enclosed environment, a conventional photo booth will offer the following experiences:
A selection of black and white and coloured prints to choose from

Taking three pictures consecutively with a minimum 5-second countdown between each shot

Options for photo series and video recording, especially for the guest of honour

Giving out USB containing images and videos of the photo session, right at the end of the event

Options to choose from 4x6 and 2x6 printouts
Mirror booth
The mirror photobooth, on the other hand, offers an entirely different experience. They offer a "modern twist" to the photo booth environment and are the most sought-after entertainment options you find in contemporary times.
Lifesize LED touch screen blending seamlessly with the event décor. It offers a themed appeal and is a perfect choice for an event based on a particular theme.

While clicking the best shots, guests can see themselves in the life-size mirror. In between, they will receive exciting prompts.

Before printing the images, guests will get the option to sign on the touch screen, with added perks like sayings and messages.

Fun graphics on photos can also be added.

An image link will be shared within a few days where images will be uploaded.

Printed options will also be given to guests.
Based on these differences in features you can accordingly choose a suitable photobooth hire company in Melbourne. Keep these features in mind.