Top Five Advantages of Enrolling for Online CPR Certification
Author : Vein Angels of Health LLC | Published On : 28 Sep 2021

Cardio-Pulmonary Resuscitation (CPR) is a life-saving technique that can help you bridge the gap between life and death. If you find someone experiencing breathing difficulties or a sudden cardiac arrest, knowing how to administer CPR could be the ultimate help to offer.
Earning a CPR certification is an invaluable skill as it can save your life, your children's life, your parent's life, and even a stranger's life. With the advancement of digital technology and knowing how invaluable CPR Certification is, you can enroll in an online CPR course online.
Accessing the best online CPR certification will benefit you in the long run. Here are five reasons why having CPR training is an indispensable skill for one to spot on.
Save Someone's Life
Did you know? According to studies, approximately 400,000 people die every year due to sudden cardiac arrest. Surprisingly, most of these cardiac arrests occur outside of the hospital. Out of which, 4/5 cardiac arrests take place inside the home. In such a tense scenario, the victim is either alone or surrounded by a loved one.
The brain can last roughly six minutes without oxygen. Thus, you can preserve the individual's brain function and stabilize it until emergency services arrive at the place by performing CPR. Additionally, you are preventing the situation from getting worse, especially when it is a matter of life and death.
Valuable Employee
Emergencies never come with prior notice, worse of all could be to see your co-worker experiencing a sudden cardiac arrest. With CPR Certification you will be able to provide immediate support and adequate care. This eliminates any chance of panic or stress in your work environment and you will be highly valued.
PS: It is also a great skill to put on your portfolio.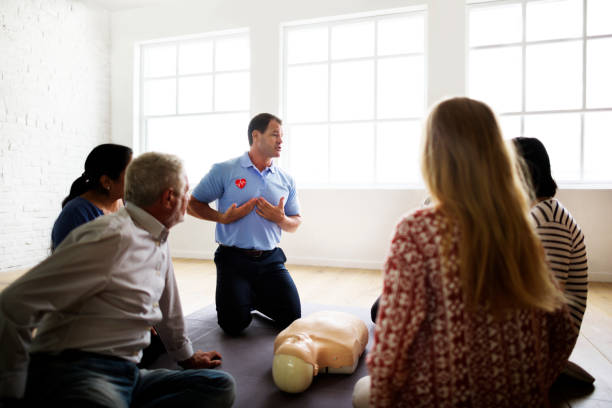 Growing Need for People With CPR Certification
Several studies have reiterated that many people do not want to perform CPR because they are not comfortable offering mouth-to-mouth resuscitation. The good news is that hands-only CPR has been proved to be equally effective for cardiac arrest victims and it is also very easy to learn.
Another best things about CPR is that everyone can learn it. CPR Certification gives you the right skills to be a savior when medical emergencies occur. Whether you are a parent, student, or professional, you will become adept to offer support for emergency services, police, and fire departments.
Accidents like choking, drowning, and sudden cardiac arrests can happen anytime, anywhere. You can make a huge difference for a victim and play a key role in increasing the survival rate for the sufferer.
Gain Confidence
Remember: Knowledge is power. The more CPR skills you have, the more confident you will be to help in emergency situations. Acquiring a skill that can save someone's life is one of the most liberating and empowering things.
Emergencies are tough and dicey, CPR training gives you the confidence to handle the hassle.
Earn You a Lot of Respect
High-pressure situations can take a heavy toll. CPR training allows you to look after the needs of the victim and also handle the entire situation. Also, this could help direct others who are not trained or help in calming down any family member.
Gaining the ability to save someone's life will earn you a lot of respect.
The Bottom Line
Whether learning CPR is a career goal or a personal endeavor, this skill can be a game-changer. Do you want to learn CPR? Now you can become a CPR certified professional with CPR online certification.