Finding Out What is a Data Encoder
Author : ABHISHEK dhuria | Published On : 06 Nov 2021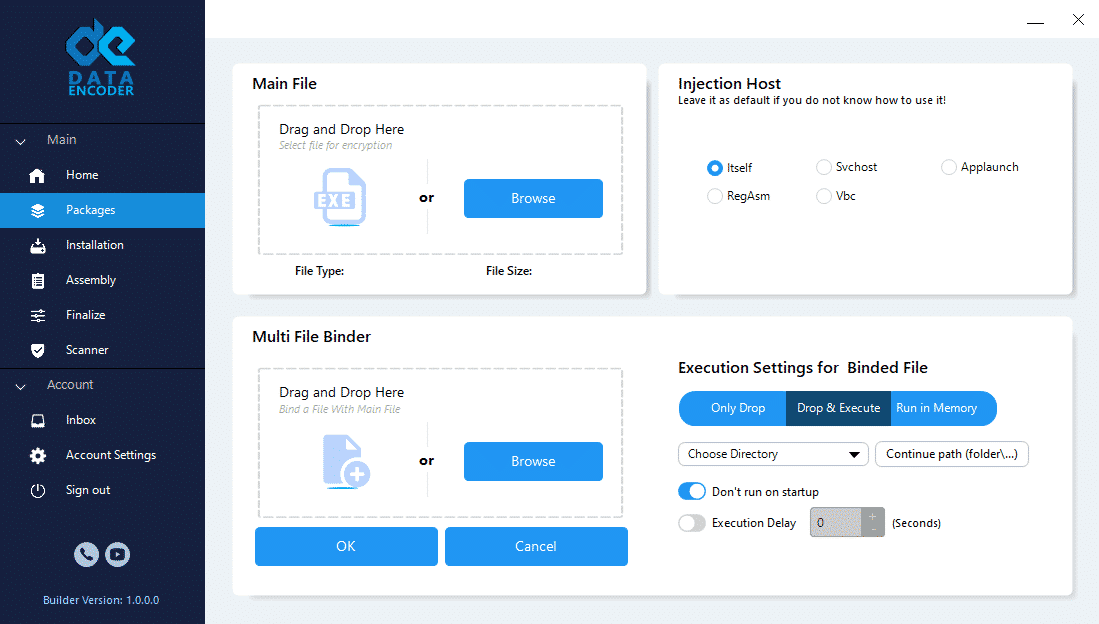 A data encoder can be a program that transforms the text file you have into a digital file. There are a lot of different software programs out there for this. All programs work exactly the same. Converting a file is all that's required to send it over the Internet.
A data encoder is used mainly in on line computers such as those that connect to the World Wide Web. It can be used to transfer large amounts data from one computer to another. Due to the high competition among these companies, people will want to choose the most secure program possible to ensure the transfer goes smoothly. The data encoder is one way to ensure this.
Why would you want to use a data encrypter? Secure your personal data online is the main reason. There is a lot you can put online when you do business online. You need to make sure this information is secure and not shared with anyone. Data encoders make this possible.
There are several different types of programs that you might use. If you have large amounts to transmit over the Internet and want to protect it from hackers, one of these might be a good choice. Most of these programs come with a free version. It is very useful. You will have access to all the features that you need. Only make sure that you get the right features for the purpose for which you are using it.
You won't find the software you need whether you are looking to use it for business purposes or for personal use. You will probably only be looking for a tool to put a sentence together into a sentence that someone could understand. Although this can seem like a small task, it can be accomplished with a free fud data encoder.
You will have to enter the text you want into the program. Next, it will ask how long you would like the sentence to be. You can include as much text or as little as you wish. The program will then ask if the file should be saved in another folder. You can save it as many as you like, making it easy for you to re-read it if needed.
FUD Crypter 2021 is a good program to get you started if you aren't sure which one to use. This program is great for simple sentences, as well as phrases. It's possible to combine words from different programs into a longer text if you are creative. This can be helpful for building a sentence with a lot of words, such as a sentence about the weather.
Fudged Spell allows you to see how many words can be included in a single document. This time, enter a list and not a sentence. Enter 100 words to find out what the result is. It might surprise you how many words you can make from a list that you create. You could make a whole list of questions that were asked by customers, put them in a list and use word bubbles to turn those questions into a whole new dialogue.
When you need to convert a large file into a smaller, portable document such as a text document, there are several tools that can be useful. TransTool is the most well-known. You can convert a.txt files into a.pot files, or a.doc to a.pdf. If you are concerned about saving time, you should look into both versions because TransTool does save a considerable amount of time. But if you just need a quick and easy way to change your document into a different format, Fudged Spell is probably the best choice.
A song lyrics encoder is another example. This program allows you to create your own lyrics that you can use to play music in the background or on your iPod. For example, if you had your favorite band's song playing in the background while you converted your text document, you would simply open up your fudged spell and select the appropriate words from the list. With just a few clicks, the document can be transformed into a song. In fact, it is even faster than using the freecrypter software that I mentioned earlier.
Fudged Spell's free version is recommended if you need to quickly convert a document from text into Word. It is faster and more efficient than any other tool for converting a.txt document into a Word document. Trans Tool will let you change just a few words from a sentence. You can save time and effort by downloading the Fudged Spell for free.