Bedroom Wallpaper Ideas that nobody can avoid
Author : Ankit Kapoor | Published On : 20 Apr 2022
Wallpaper has the power to drastically change the look for any interior space. It is the best and simple way to transform any interior. There are varieties of wallpaper one can use in the home, here you will find some bedroom trendy wallpaper ideas at this time.
Large scale patterned wallpaper might look odd in a bedroom. So, pick the item wisely and discuss it with a professional before finalizing.
These designs are included with boldness, patterned, soft, etc. to make you choose the perfect one for your lovely bedroom.
15 Trending Bedroom Wallpaper Ideas for Interior Transformation
1. Spotty Dalmatian Design
This wallpaper design is inspired by Dalmatian dog breed. Its unique white coat marked with black or reddish-brown that makes your room feel relaxed and fun.
If you are living in Mumbai and want consultation from professional interior designers for the trending wallpaper in your bedroom.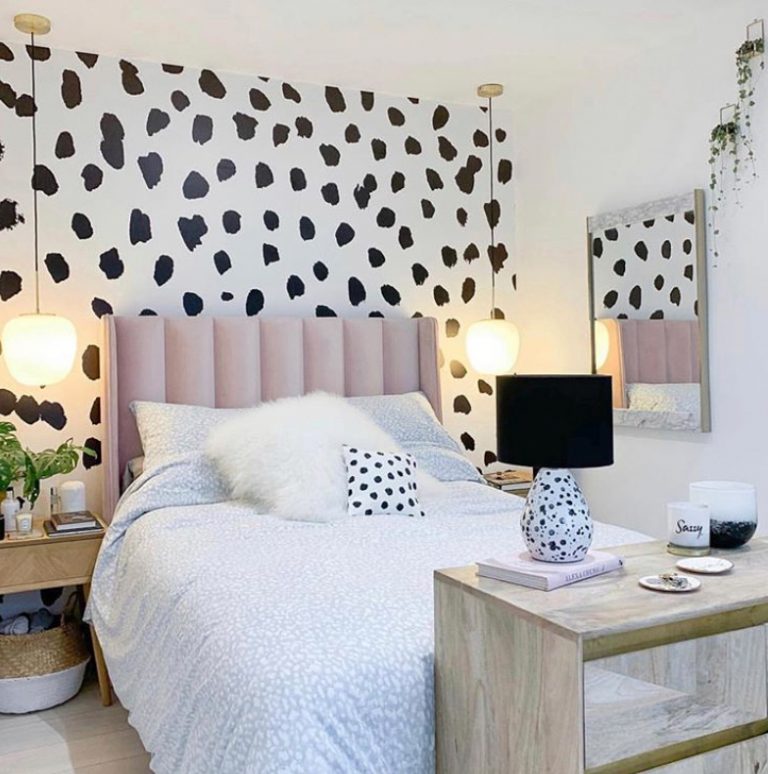 2. Gingham Design
This style may remind you of a picnic blanket. The idea of this bedroom wallpaper is taken from Gingham fabric which has plaid patterns.
You can use black and white colour design and look beautiful in your room.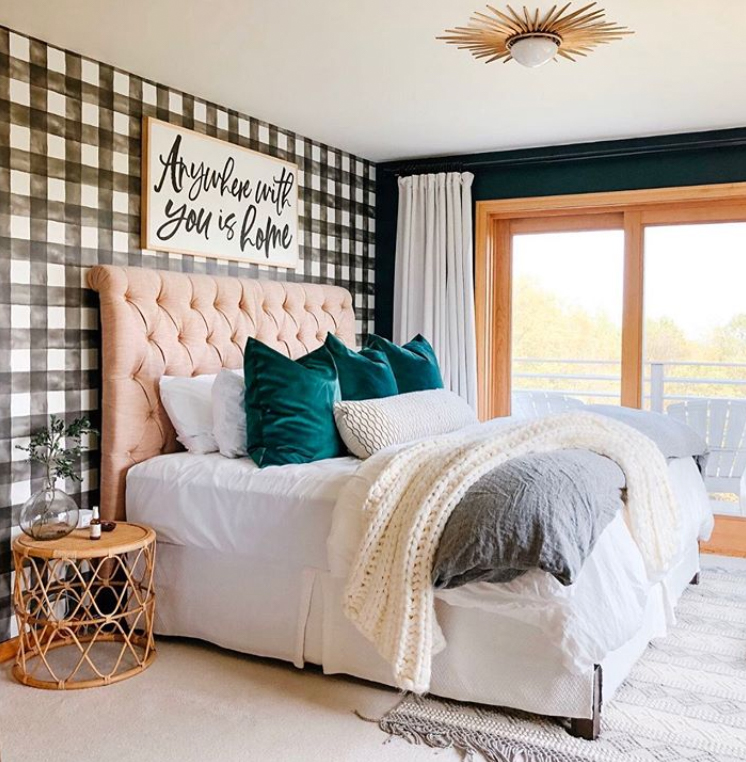 3. Subtle Palms
If you like to add make your bedroom calm then this wallpaper is for you. The pattern of the subtle palms wallpaper has the right of texture to compliment the details in a bedroom.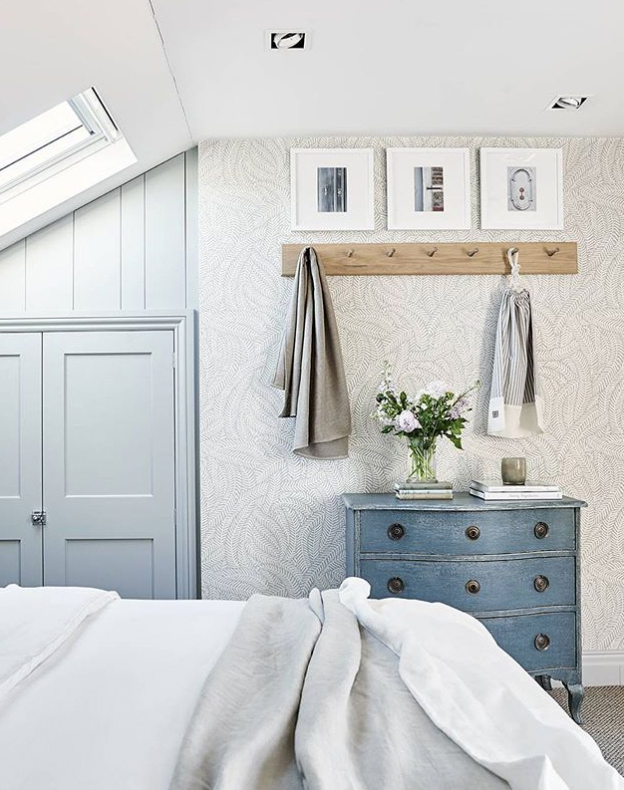 4. Oversized Floral
Let's make a bold statement to turn your boring bedroom into an interesting feature wall.
Choose an oversized floral wallpaper design, it will fully fill the décor things you need.
5. Geometric with Neutral
Neutral colour bedrooms don't look claiming and it will look trendier if you add a geometric design wallpaper.
As you can see in this bedroom the black lines on cream shapes contrasting against the black pillows.
Read Blog: How to Choose Perfect Wallpaper for Every Room in House?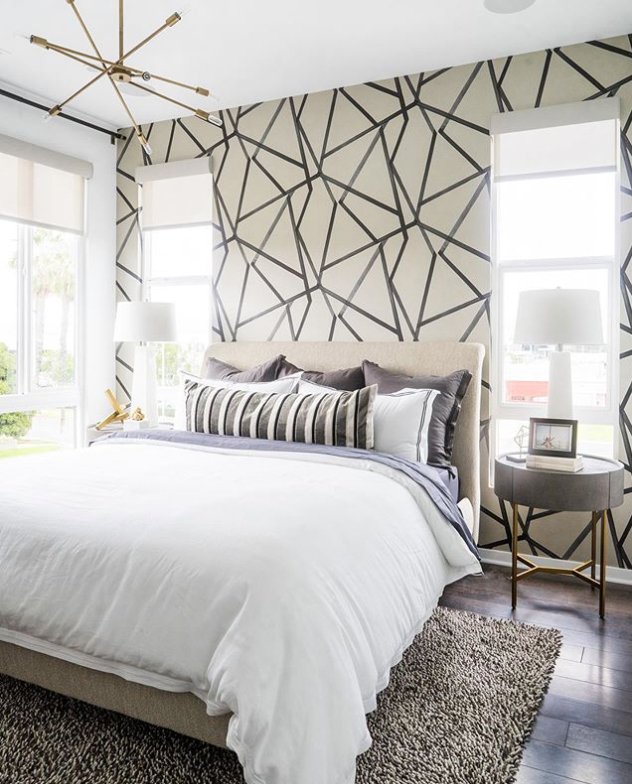 6. World Map
This is one of the trendy wallpaper designs among the people who loves travelling.
So make a world map as a feature wall in the bedroom to show your interest. You can also use this design of wallpaper for living room.
7. Fantastic Woodland
If you want whimsical type of wallpaper then this is the perfect to choose. It can hypnotize your mind for a couple of seconds when you see it.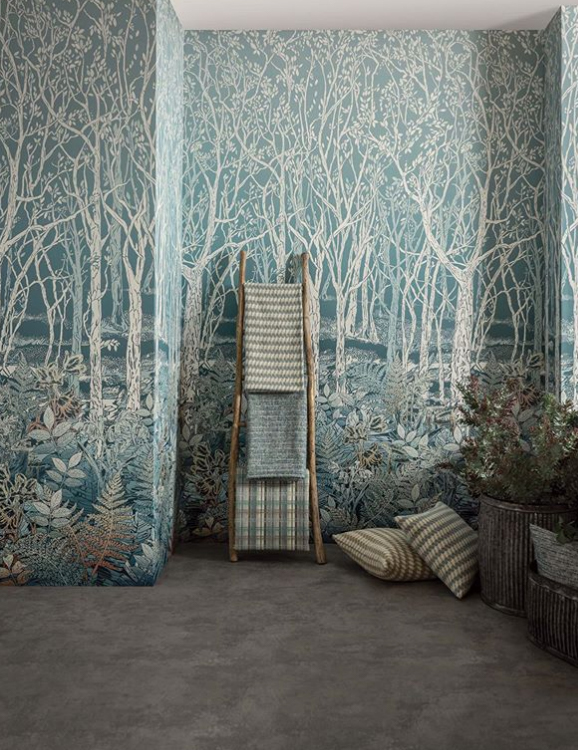 8. Watercolour Petal
Make your bedroom feel soft with watercolour petal wallpaper. It works best in a kids room and any other light tone space.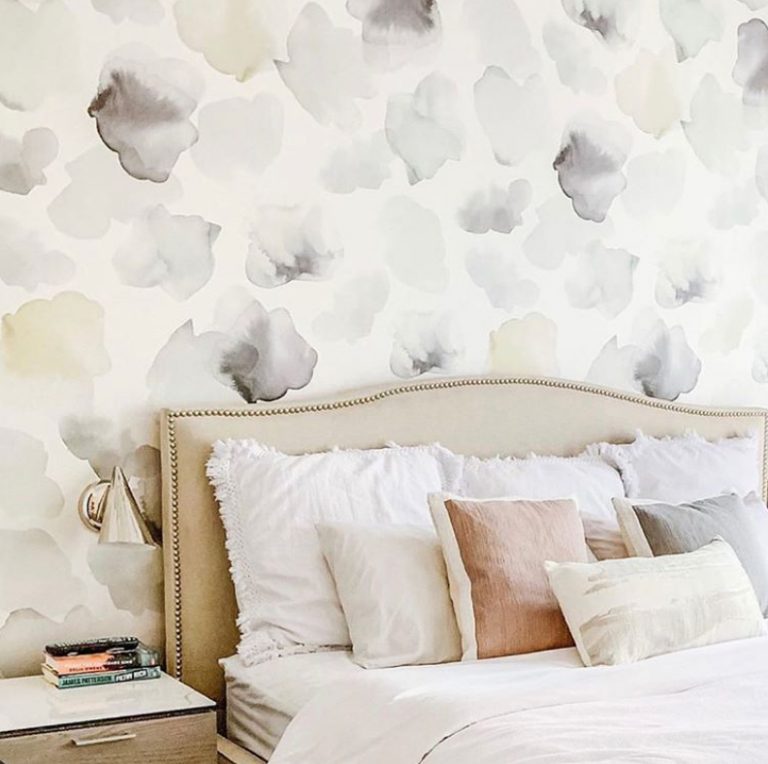 9. Tile Style Wallpaper
The black lines against white colour design in the perfect geometric shape make the room appealing.
This type of wallpaper looks simple, neat and classy.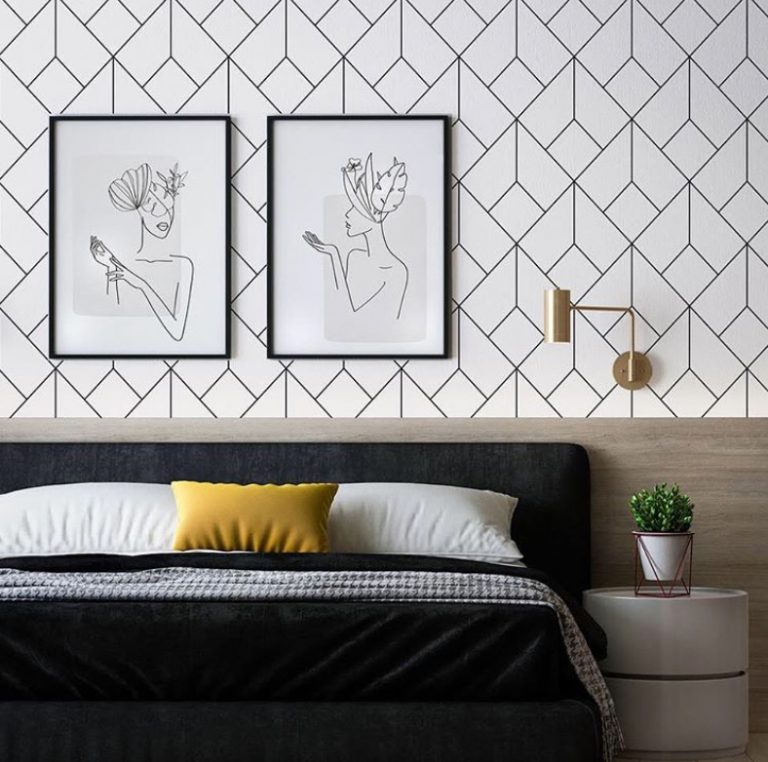 10. European Style
This is a PVC European style wallpaper with a candy floral pattern in white background. It gives a royal look to your bedroom.
11. Polka Dots
Want a chic look in your bedroom? Then using golden polka dots can add sophistication to the room.
It enhances the beauty of a white bedroom.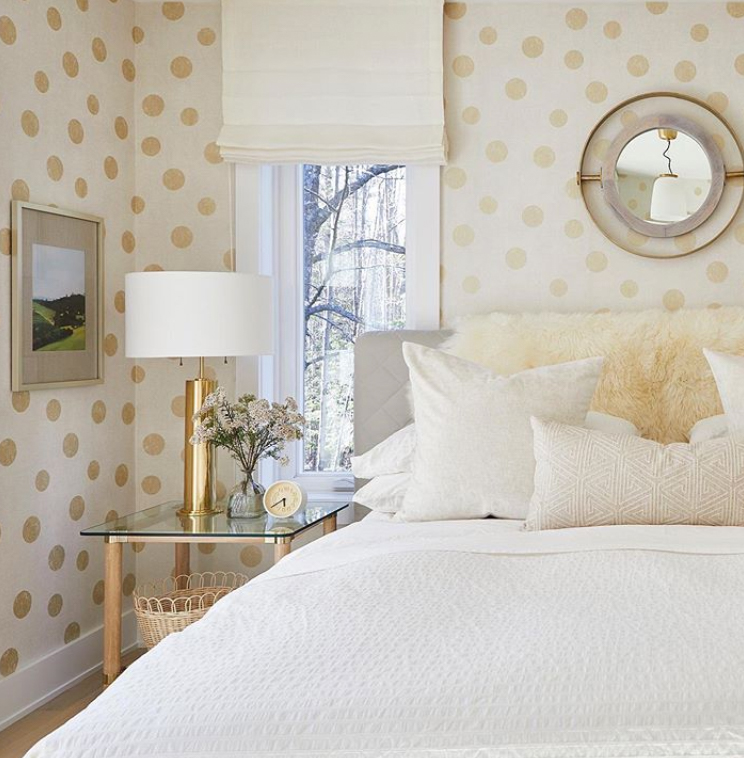 12. Animal Monochrome Design
Animal monochrome design is the best way to decorate a kid's bedroom.
You can teach your children about the wonderful world of animals and how to live.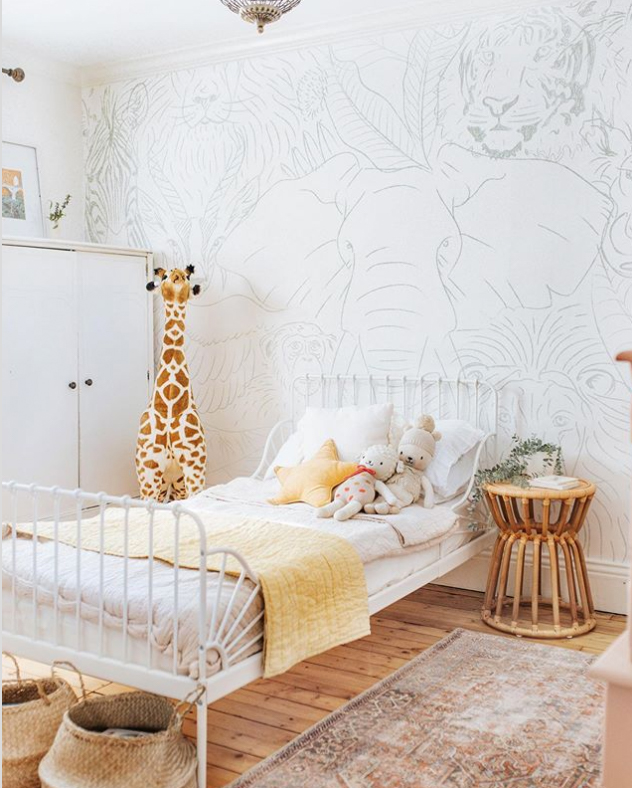 13. Coastal Feel
The blue with white geometrical shape adds textures against the white bedroom.
It also gives you a soft and fresh feeling inside the space.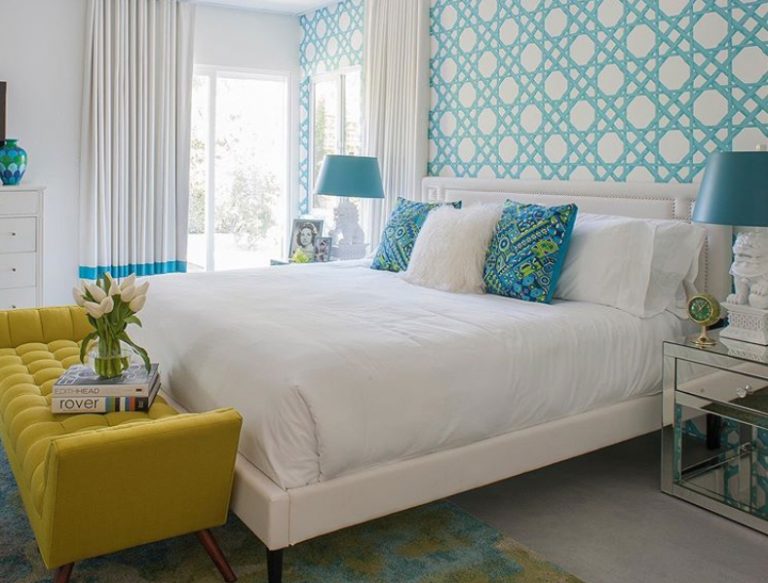 14. Feminine Touch
If you have a small bedroom then this wallpaper is the best one to go. The design is soft and also used famine colours in this wallpaper.
For more details about bedroom colors you can check out this blog.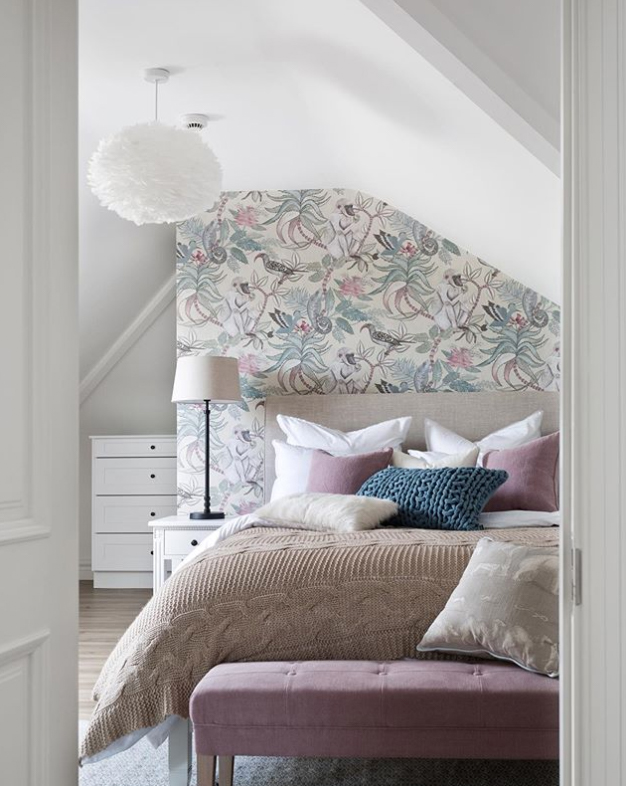 15. Bold Stripes
This bold stripe wallpaper looks very glamour and attracts the eyes on it. This wallpaper will look great when you have decor that matches with its colours.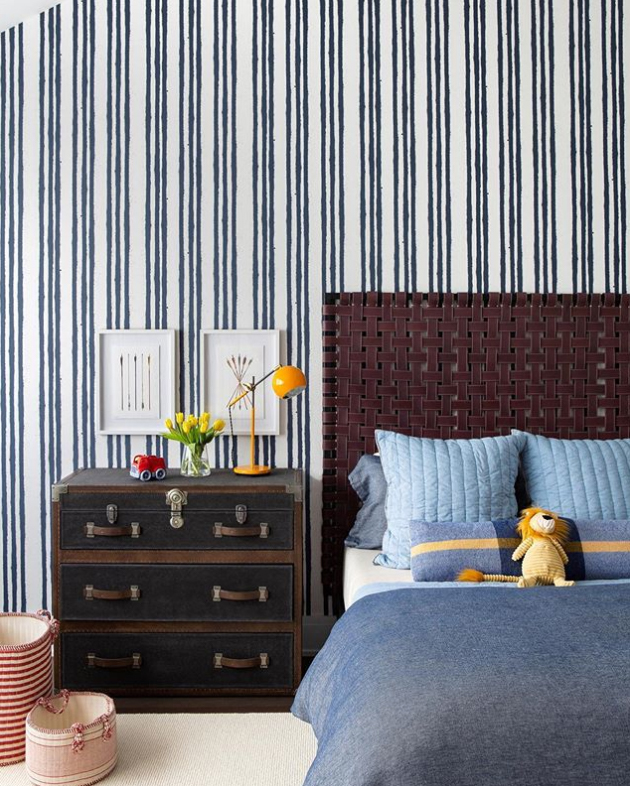 These are some bedroom wallpaper design for a home interior. Which one is your favourite? Tell us in the comment section.